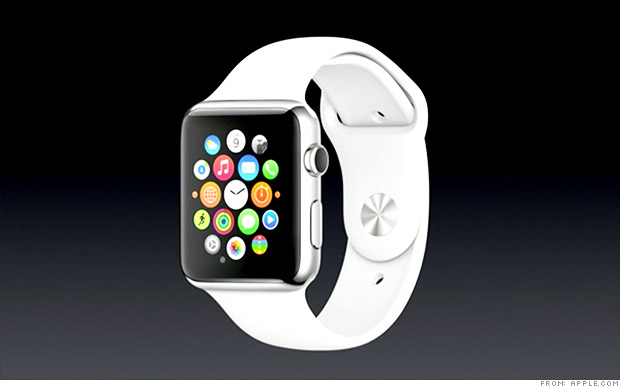 The highly anticipated Apple Watch finally made its way to the wrists of eager users on April 24th. Whether or not the new wearable is a runaway success is yet to be seen. However, with over $1 billion in sales in its first week, it is safe to say that the latest Apple offering is poised to make waves in the mobile gaming world.
Rethinking Mobile Gaming for Wearables
Just as mobile games forced developers and designers to go back to the drawing board, wearables like the Apple Watch, with their much smaller screens, are set to once again shake up the gaming industry. Experts predict users will interact with smartwatches much differently than with smartphones. With smaller screens and interfaces, it is likely that the average gameplay session will be reduced from a matter of minutes to a matter of seconds. At the same time, the ease of access of a wearable device over a smartphone or tablet will result in an increased number of gameplay sessions throughout the day.
Scarcely a month after its initial release, there is not enough concrete data that offers an accurate prediction of the future of the wearable game market. However, for developers looking in the direction of wearables, it is worth taking a look at some of the first wave of games available for the Apple Watch.
Battle Camp
Taking the virtual pet concept into the 21st century, Battle Camp is one part Pokemon, one part Tamagotchi, and one part World of Warcraft. Your goal is to raise and train monsters in order to "defend Battle Camp from an alien invasion." Battle Camp's simple, pixelated display is scaled perfectly for the Apple Watch's small screen and its PVP capabilities add another layer of interest to this cute and quirky game.
Letter Zap
You get the feeling from Letter Zap that less is more. This straightforward, no-frills app gives users 30 seconds to unscramble a jumble of letters. In response to the diminutive interface of the Apple Watch and abbreviated gameplay sessions, there are no levels in Letter Zap. Instead, the objective of the game is to simply solve as many jumbles as you can in a row.
Spy_Watch
Perhaps the most ambitious of the first wave of Apple Watch games, Spy_Watch attempts to immerse its users into a choose-your-own-adventure type spy thriller through the user of clever alerts and text-based gameplay. Unlike the previous two games, which were adapted from iPhone apps, Spy_Watch was designed specifically for the Apple Watch and definitely offers a distinct look and feel.
Common Ground
While the three games highlighted above are drastically different, each was either designed or adapted to align with the Apple Watch's unique interface. If anything, they point to a much greater focus on user behavior and context rather than actual gameplay features. As more smartwatches and wearables inevitably make their way to the consumer market, it will be interesting to see how mobile games shift and adapt to these new devices.